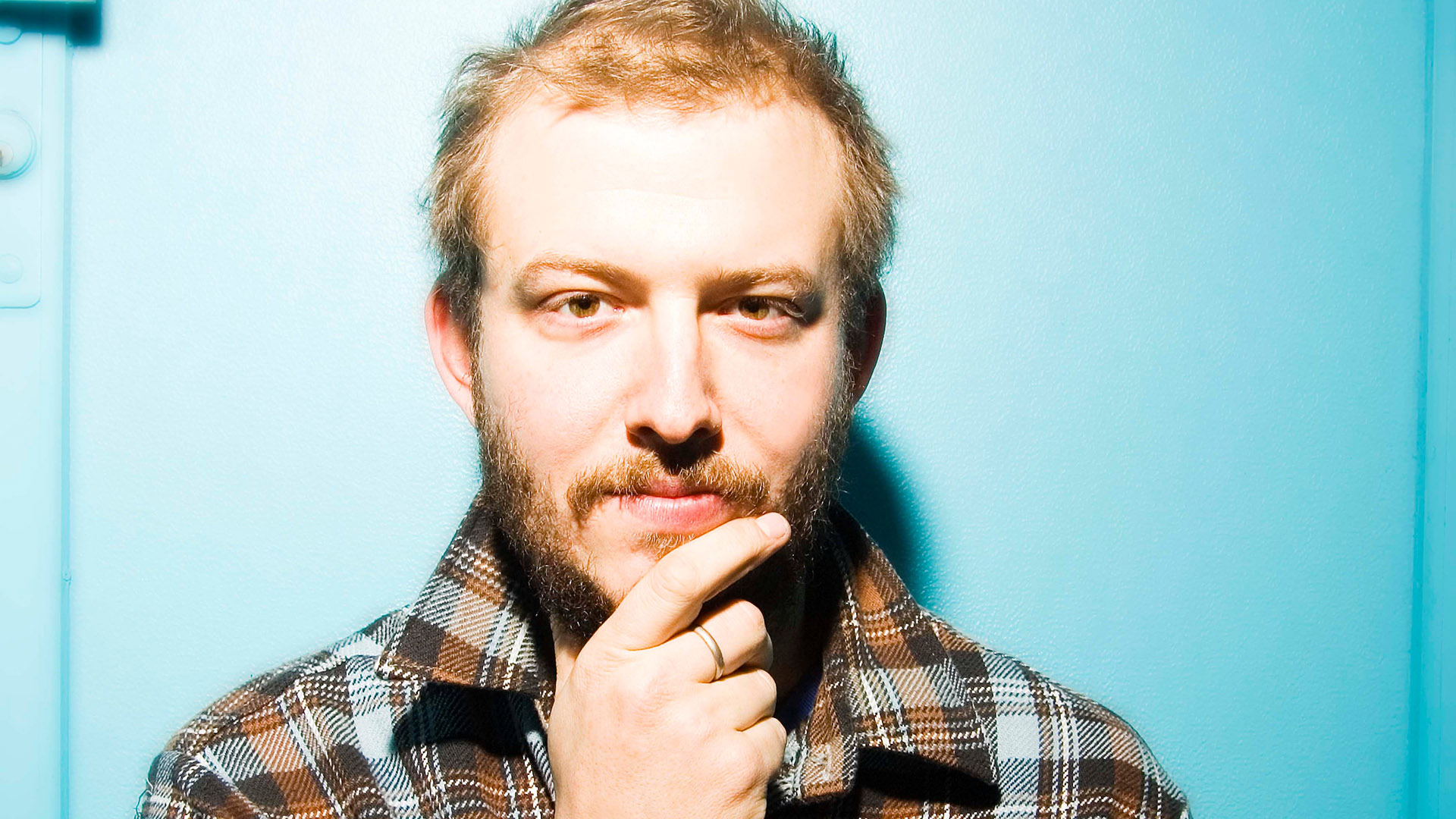 Os 100 melhores discos de indie folk de todos os tempos, segundo a Paste Magazine
A Paste Magazine é uma revista americana que lançou sua primeira versão online em 1998, e desde então vem compartilhando o que há de melhor no quesito música. Este ano, eles decidiram reunir sua equipe de editores e produtores para listar os 100 melhores discos de indie folk, e é claro que eu preciso compartilhar isso com vocês.
O curioso é que, antes de apontar seus favoritos, eles comentaram um pouquinho sobre o estilo, que muitas vezes nos deixa um pouco confusos sobre o que realmente significa.
A começar, definindo a 'era indie folk'. Segundo a Paste, ela começa em 1972 com o lançamento de "Pink Moon", do Nick Drake, sendo plenamente ignorado até meados dos anos 90, e depois explodindo em 2002 (ano em que a Paste lançou sua primeira edição impressa).
Já musicalmente falando, eles explicam que o indie folk é simplesmente um estilo que mistura elementos do folk tradicional – como instrumentos acústicos e estilos vocais – com a crescente cena indie-rock – ou, ocasionalmente, elementos eletrônicos.
Dito isso, deixo com vocês a lista, que conta com nomes como Beirut, Feist, First Aind Kit, Of Monsters And Men, The Lumineers, The Civil Wars, Iron & Wine, Devendra Banhart, She & Him, Father John Misty, Mumford and Sons, The Avett Brothers, Bon Iver e Sufjan Stevens. Os cometários sobre cada disco, você encontra neste link.
Ah, vale lembrar que eles limitaram a lista a, no máximo, dois álbuns por artista. Confere aí!
Os 100 melhores discos de indie folk de todos os tempos
1. Sufjan Stevens – Illinois (2005)
2. Neutral Milk Hotel – In the Aeroplane Over the Sea (1998)
3. Elliott Smith – Either/Or (1997)
4. Iron & Wine – Our Endless Numbered Days (2004)
5. Gillian Welch – Revival (1996)
6. Nick Drake, Pink Moon (1972)
7. Bon Iver – For Emma, Forever Ago (2008)
8. Bright Eyes – I'm Wide Awake, It's Morning (2005)
9. The Avett Brothers – Emotionalism (2007)
10. Father John Misty – Fear Fun (2012)
11. Josh Ritter – The Animal Years (2006)
12. Neko Case – Fox Confessor Brings the Flood (2006)
13. Wilco – Being There (1996)
14. Patty Griffin – 1000 Kisses (2002)
15. Bonnie "Prince" Billy – I See a Darkness (1999)
16. Beck – Sea Change (2002)
17. The Decemberists – Picaresque (2005)
18. The Shins – Chutes Too Narrow (2003)
19. Over the Rhine – Ohio (2004)
20. Belle & Sebastian – If You're Feeling Sinister (1996)
21. Damien Rice – O (2003)
22. Sun Kil Moon – Ghosts Of The Great Highway (2003)
23. The Innocence Mission – Glow (1995)
24. Akron/Family – Akron/Family (2005)
25. Jens Lekman – Night Falls Over Kortedala (2007)
26. Phosphorescent – Muchacho (2013)
27. Joanna Newsom – Ys (2006)
28. M. Ward – Post-War (2006)
29. Frightened Rabbit: The Winter of Mixed Drinks (2010)
30. Elliott Smith – XO (1998)
31. Songs: Ohia – The Magnolia Electric Co. (2003)
32. The Decemberists – The Crane Wife (2006)
33. Fleet Foxes – Helplessness Blues (2011)
34. Laura Veirs – July Flame (2010)
35. The Tallest Man on Earth – The Wild Hunt (2010)
36. Laura Marling – I Speak Because I Can (2010)
37. The Mountain Goats, – The Sunset Tree (2005)
38. Calexico – Feast of Wire (2003)
39. The Waterboys – Fisherman's Blues (1988)
40. Carolina Chocolate Drops – Genuine Negro Jig (2010)
41. Vic Chestnutt – Is the Actor Happy? (1995)
42. Band of Horses – Cease to Begin (2007)
43. Victoria Williams – Loose (1994)
44. tUnE-yArDs – w h o k i l l (2011)
45. Midlake – The Trials of Van Occupanther (2006)
46. Sufjan Stevens – Carrie & Lowell (2015)
47. The Avett Brothers: I and Love and You (2009)
48. The Antlers – Burst Apart (2011)
49. The Sundays – Reading, Writing and Arithmetic (1990)
50. Mumford & Sons – Sigh No More (2009)
51. Beirut – The Rip Tide (2011)
52. Courtney Barnett – The Double EP: A Sea of Split Peas (2013)
53. Grizzly Bear – Veckatimest (2009)
54. Julie Miller – Broken Things (1999)
55. Father John Misty – I Love You Honeybear (2015)
56. She & Him – Volume Two (2010)
57. Kurt Vile – Wakin on a Pretty Daze (2013)
58. 16 Horsepower – Folklore (2002)
59. The Low Anthem – Oh My God, Charlie Darwin (2008)
60. The Head and the Heart – The Head and the Heart (2009)
61. Seryn – This Is Where We Are (2011)
62. Devendra Banhart – Cripple Crow (2005)
63. Anaïs Mitchell – Hadestown (2010)
64. Califone – Roots & Crowns (2005)
65. Iron & Wine – Kiss Each Other Clean (2011)
66. The Civil Wars – Barton Hollow (2011)
67. Andrew Bird – Break It Yourself (2012)
68. Red House Painters – Songs for a Blue Guitar (1996)
69. Rosie Thomas – When We Were Small (2001)
70. The Lumineers – The Lumineers (2012)
71. Sharon Van Etten – Tramp (2012)
72. Shovels & Rope – O Be Joyful (2012)
73. Of Monsters And Men – My Head Is an Animal (2011)
74. Phosphorescent – Here's to Taking It Easy (2010)
75. Frank Turner – Poetry of the Deed (2009)
76. Okkervil River – The Silver Gymnasium (2013)
77. Bill Callahan – Dream River (2013)
78. Neko Case – Blacklisted (2002)
79. First Aid Kit – The Lion's Roar (2012)
80. The Lone Bellow – The Lone Bellow (2013)
81. Damien Jurado – Maraqopa (2012)
82. Thao and the Get Down Stay Down – A Man Alive (2016)
83. Dawes – Nothing Is Wrong (2011)
84. Angel Olsen – Burn Your Fire for No Witness (2016)
85. Johnny Flynn and The Sussex Wit – A Larum (2008)
86. Lord Huron – Strange Trails (2015)
87. Feist – Let It Die (2004)
88. Josh Ritter – So Runs the World Away (2010)
89. The Mountain Goats – Beat the Champ (2015)
90. Palehound – Dry Food (2015)
91. Julien Baker – Sprained Ankle (2015)
92. Typhoon – White Lighter (2013)
93. Middle Brother – Middle Brother (2011)
94. Hem – Rabbit Songs (2002)
95. Loney, dear – Loney, Noir (2007)
96. Hayes Carll – Lovers and Leavers (2016)
97. Badly Drawn Boy – One Plus One Is One (2004)
98. Sarah Jaffe – Suburban Nature (2008)
99. Beirut – No No No (2015)
100. Stornoway – Beachcomber's Windowsill (2010)